Charges Against South Africa's Duduzane Zuma Withdrawn - For Now
According to a Business Day report, the National Prosecuting Authority is expected to provisionally withdraw charges against Duduzane Zuma. Zuma faces charges of corruption and conspiracy to commit corruption relating to his knowledge of an alleged bribe offer of R600 million made to former deputy finance minister Mcebisi Jonas in 2015 by a member of the Gupta family.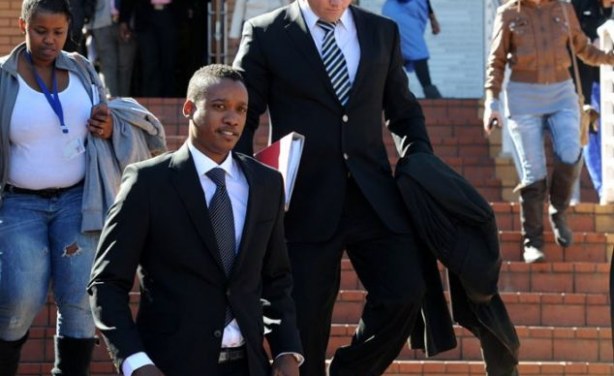 Former president Jacob Zuma's son Duduzane leaves the Randburg Magistrate's Court (file photo).
InFocus
Prosecutor Bulelwa Vimbane has told the Johannesburg Commercial Crimes Court that a lengthy postponement was required to finalise the investigation into Duduzane Zuma who has been ... Read more »

According to The Times, a second decision by the National Prosecuting Authority to not indict Duduzane Zuma for his role in a car accident that left one woman dead and three people ... Read more »