Nairobi Hotel Reopens a Week After Deadly Attack
Police say Riverside Complex has been cleared of hazardous materials following the terror attack that claimed the lives of 21 people. Car owners who abandoned their vehicles during the attack have also been allowed to collect them.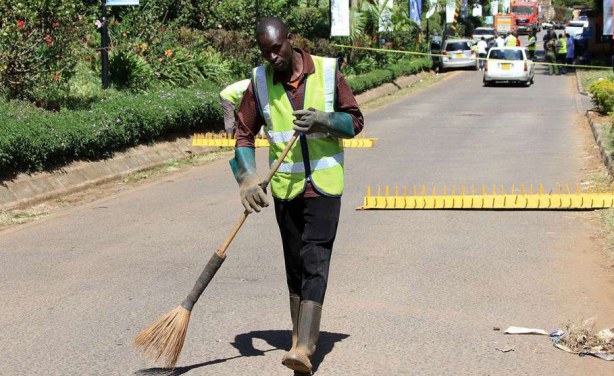 A groundsman sweeps the entrance to DusitD2 Hotel.
InFocus
A Kenyan-born photojournalist's photographs of the Riverside Complex terror attack that left 21 people dead have found their way to the auctioneer's hammer. This comes a few days ... Read more »

President Uhuru Kenyatta has announced that the terrorist attack at the Dusit office park that left 14 civilians dead has ended. 700 people were rescued from the complex. Read more »

21 people lost their lives at the Riverside Complex where the 25-year-old bomber, who was reportedly born in Mombasa, blew himself up. Police have been confirmed that he was ... Read more »