48,000 Internally Displaced Libyans Can't Go Home 7 Years On
Tawerghans have been dispersed around the country since the uprising that ousted Muammar Gaddafi in 2011. In August of that year, the entire civilian population fled approaching anti-Gaddafi armed groups, predominantly from Misrata, fearing attacks and reprisals.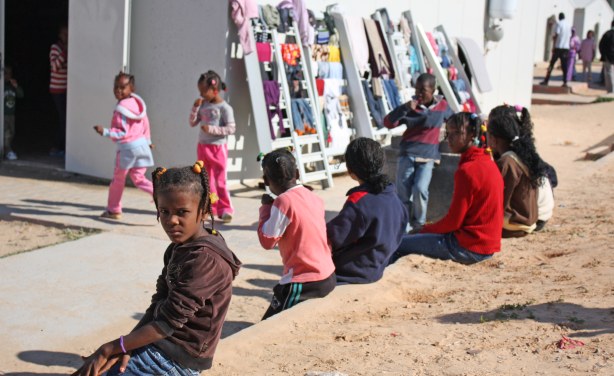 Children at the site for people displaced from the town of Tawergha during the 2011 Libyan civil war. "Airport Road / Turkish compound" site in Tripoli, November, 2011.
Libya: Civilians Under Threat From Militias

HRW, 17 January 2019

Unaccountable and violent armed groups maintain a stranglehold on Libya, while civilians pay the price in the divided country, Human Rights Watch said today in its World Report… Read more »
InFocus
The UN mission in Libya says a ceasefire was signed with militia groups in Tripoli to end all hostilities, protect civilians and safeguard public and private property. At least 50 ... Read more »

Libya's transitional leaders, some of whom will be presidential candidates, are entangled in - and benefit from - the country's war economy. So do various armed factions that may ... Read more »