Pace of Justice Erodes Aims to Fix Rwanda, South Africa Relations
South Africa and Rwanda could no doubt do many things together on the continent, like advancing the African Continental Free Trade Agreement and reforming the AU - if they could only stand each other. But they seem to be inherently incompatible. One thing or another will always erupt to sabotage this reconciliation of irreconcilables, writes Peter Fabricius for Institute for Security Studies.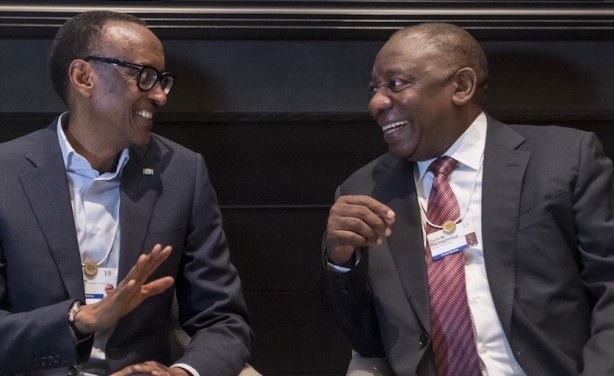 From left: Presidents Paul Kagame and Cyril Ramaphosa.
InFocus
Advocate Gerrie Nel has welcomed a judgment by the Randburg Magistrate's Court which ruled that the South African Police Service has two weeks to submit what actions were taken, ... Read more »

According to Rwanda's Ministry of Foreign Affairs, there are "attempts to derail the course of restoring bilateral ties", including "unfounded allegations" made against the country ... Read more »

The South African government has suspended the normalisation of relations with Rwanda following the publication of a now-deleted story by Rushyashya which insulted South African ... Read more »