Malawi Hands Over Genocide Fugitive Murekezi to Rwanda
Vincent Murekezi is accused of participating in the 1994 Genocide against the Tutsi mainly in Tumba in the current Huye District and was tried in absentia and handed a life sentence by a Gacaca court. He was arrested in December 2016 following an international arrest warrant issued by Rwandan prosecution to their Malawian counterparts.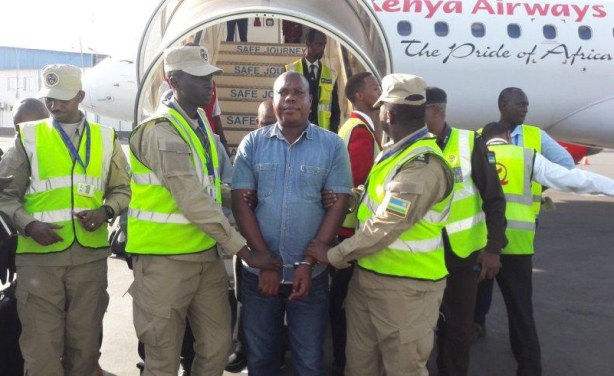 Upon arrival at Kigali International Airport, Vincent Murekezi was received by officials from Rwanda Correctional Service Authority.
InFocus
The court will rule this week whether Vincent Murekezi's case can be handled by the Constitutional Court. He is serving a sentence in Malawi after he was convicted by Lilongwe ... Read more »