Zimbabwean Police Backtrack on Video of Man Being Beaten
First, Zimbabwean police said that a shocking Sky News video showing security forces beating handcuffed man had been shot in 2016. Then they issued a statement saying it was in fact filmed on Saturday 26 January 2019. The video was taken during a continuing crackdown by security forces on civilians linked to violent anti-government protests earlier in January.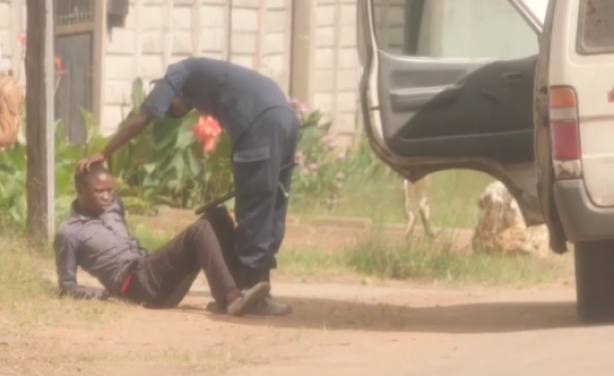 A screenshot from a Sky News video of a man being beaten by security forces.
InFocus
At least 11 women from Harare have alleged they were raped by soldiers during the ongoing crackdown against opposition activists linked to last week's protests against fuel price ... Read more »