UN Urged to Take Concrete Action Towards Peace in Western Sahara
The Polisario Front United Nations Representative Dr Sidi Omar has urged Security Council members to take concrete action to move towards direct negotiations between the Front and Morocco. This followed a briefing by the Personal Envoy of the UN Secretary-General for Western Sahara, Horst Kohler.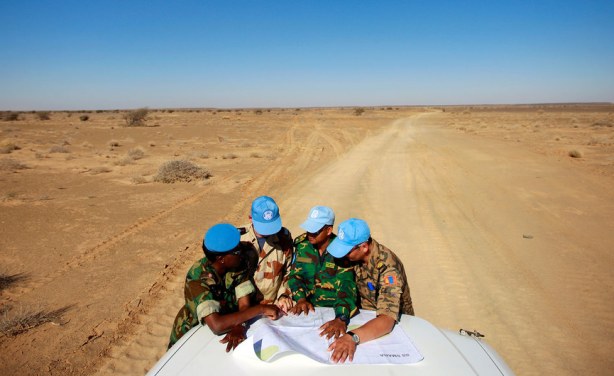 Peacekeepers with the UN Mission for the Referendum in Western Sahara (MINURSO) consult a map as they drive through vast desert areas in Smara, Western Sahara.
InFocus
The United Nations Security Council, which met last week in New York, reiterated its strong support to the UN Envoy for Western Sahara, Horst Kohler. A source says Kohler intends ... Read more »

The first UN-led talks in six years over the disputed Western Sahara-region concluded on a positive note on Thursday in Geneva, where the organisation's representative Horst ... Read more »