What Is Being Discussed at Africa's Mining Indaba 2019
Roleplayers in the global mining sector from across the world have converged at the Mining Indaba 2019 in South Africa. The event will see discussions and the brokering of partnerships within the mining sector in Africa and other countries.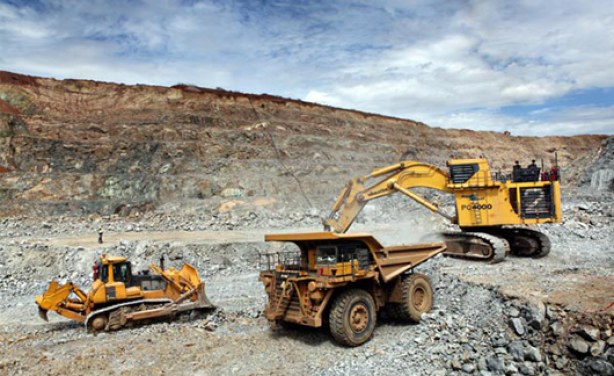 Bulyamhulu Gold Mine (file photo).
Africa: Championing Africa's Mining Sector

SAnews.gov.za, 4 February 2019

The 25th Annual Investing in African Mining Indaba, which brings together more than 750 investors and dealmakers, kicks off in Cape Town this morning. Read more »

Zimbabwe: Gold Deliveries Reach Record 33,3 Tonnes

The Herald, 5 February 2019

Gold deliveries to Fidelity Printers and Refiners reached a record 33,3 tonnes in 2018, surpassing the 27 tonnes produced in 1999. The increase has been attributed to measures… Read more »

Africa: President Ramaphosa to Market South Africa at the Africa Mining Indaba

SAnews.gov.za, 5 February 2019

President Cyril Ramaphosa will this afternoon address the 25th annual Investing in Africa Mining Indaba underway in Cape Town. Read more »

South Africa: Positive Change On Domestic Mining Investments

SAnews.gov.za, 4 February 2019

Mineral Resources Minister Gwede Mantashe says while government continues to work hard to attract foreign direct investment into South Africa, there has been a positive change… Read more »

South Africa: Minister Gwede Mantashe - Signing of Mining Leadership Compact

Govt of SA, 4 February 2019

Address by the Minister of Mineral Resources, Mr Samson Gwede Mantashe, on the occasion of the signing of the Mining Leadership Compact, 4th February 2019, Cape Town Read more »

Ethiopia: Ethiopia Mining Industry Signals Growth With New Cement and Gold Deals

The Exchange, 29 January 2019

Danish cement mining company and Canadian East Africa Minerals have been granted major mining licenses which is seen as a kick for Ethiopian mining industry Read more »
InFocus
President Nana Addo Dankwa Akufo-Addo will visit South Africa where he will participate in the 2019 edition of the Investing in African Mining conference. He will also deliver a ... Read more »