Russia Growing Its Strategic Influence in Africa
Russian influence in Africa collapsed after the fall of the Soviet Union in 1991. More than a quarter of a century later, President Vladimir Putin's desire to restore Russia to great power status has seemingly renewed its aspiration for the continent writes Theo Neethling for The Conversation.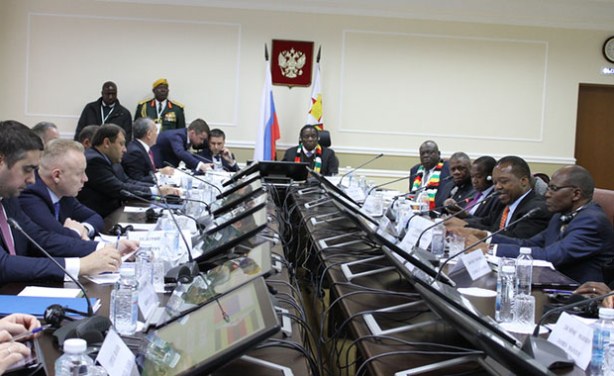 President Emmerson Mnangagwa at the inaugural Russia-Zimbabwe Business Forum in Moscow, Russia.