Kenyatta Promises to Help Tshisekedi Achieve Peace and Stability
President Uhuru Kenyatta has also vowed to partner with Democratic Republic of Congo by offering training opportunities to Congolese public servants in institutions like the Kenya School of Government. He was speaking during newly elected DRC President Felix Tshisekedi's first visit to Kenya since assuming office.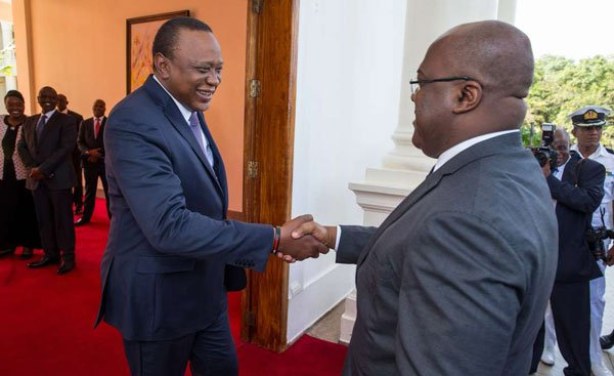 President Uhuru Kenyatta welcomes the President of the Democratic Republic of the Congo Felix Tshisekedi at State House, Nairobi.
InFocus
DR Congo has a new president. Yet below the surface of this monumental shift, much has not changed. The former ruling party Front Commun pour le Congo, still maintains its firm ... Read more »