'Young People Have The Power to End Conflict in Nigeria'
With politicians fanning the flames of conflict, Nigeria must look elsewhere for solutions to violence, writes Michael Olufemi Sodipo from the Peace Initiative. Sodipo writes that the United States provides hundreds of millions of dollars in aid to Nigeria every year, much of it in military assistance. "But more weapons won't resolve the root of our problems. Instead, international assistance should send a clear message that a better future for the Nigerian people lies in helping the next generation to choose peace, not violence."
Nigeria: Support Youth to Build Peace

allAfrica, 11 February 2019

Fifteen years ago, I watched from a neighbor's window as my house and car burned to ashes - set alight by a militia of 100 young men. A religiously motivated conflict 400km… Read more »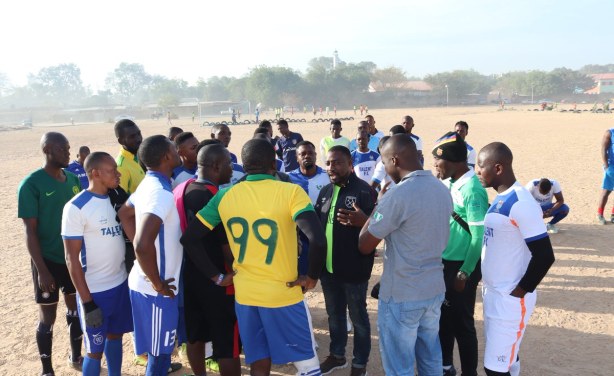 The Peace Initiative Network uses football as a key language for peacebuilding.
InFocus
Fatima Madaki, introduced in the first episode of Fridays with Fatima, works with Search for Common Ground Nigeria, which focuses on peacebuilding in Nigeria's communities, where Read more »

Former president Olusegun Obasanjo has taken a swipe at politicians who use other people's children as political "thugs" while shielding theirs from trouble. Obasanjo, who made the ... Read more »