Sudan Videos Show Extreme Violence and Abuse by Govt Forces
The footage, verified by Human Rights Watch, shows security forces driving around in armed vehicles, shooting bullets and teargas at unarmed protesters, and rounding up and brutally beating protesters and bystanders with sticks and gun butts. The footage also shows gruesome, bloody injuries from gunshots; evidence of harsh beatings and torture...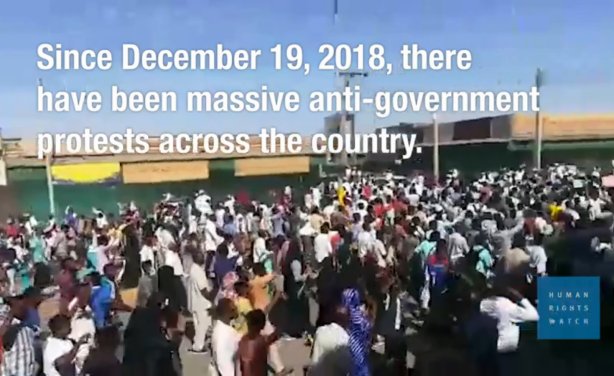 The protests began in Atbara and have spread to other cities and towns, including Gedarif, Wad Madani, Port Sudan, Dongola, El Obeid, El Fasher, Khartoum, and Omdurman.