Kagame Wants African IDs to Go Digital
Rwandan President Paul Kagame has said that digital identity would be the start of a long and valuable chain of capabilities that will enable citizens to participate productively in the regional and global economy. He was speaking on the sidelines of the 32nd ordinary session of the AU in Addis Ababa, where he handed over his chair to Egyptian counterpart President Abdel Fattah al-Sisi.
Africa: Kagame Makes Case for Digital Identity

New Times, 12 February 2019

President Paul Kagame has backed the on-going efforts by the African Union (AU) to further accelerate the adoption of digital identities, saying this would shore up citizen… Read more »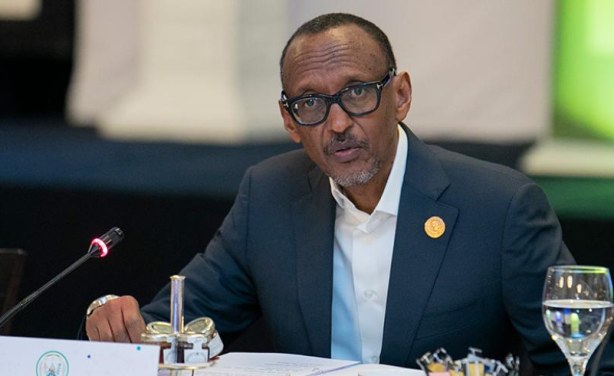 President Kagame speaks at a "High-Level Lunch on Digital Transformation in Africa" on the sidelines of the 32nd Ordinary Session of the African Union in Addis Ababa.
InFocus
Rwandan President Paul Kagame has handed the African Union chairmanship over to his Egyptian counterpart Abdel Fattah al-Sisi. The ceremony was the climax of the organisation's ... Read more »