UK Photographer Captures Elusive Black Leopard in Kenya
A wildlife photographer from the United Kingdom has captured images of a black leopard in Kenya. Reports that this was the first photographic evidence of a black leopard in 100 years have caused controversy in the country, and the photographer Wil Burrard Lucas has responded, saying he believes they are the first "high-quality camera trap photographs". (AllAfrica's original headline on this group of media has been changed.)
On the night of the full moon, the black leopard reappeared.
Photo Essay
Picture 1 of 6

The first photograph captured: a pair of eyes surrounded by inky darkness. Pictures by Will Burrard-Lucas. see more »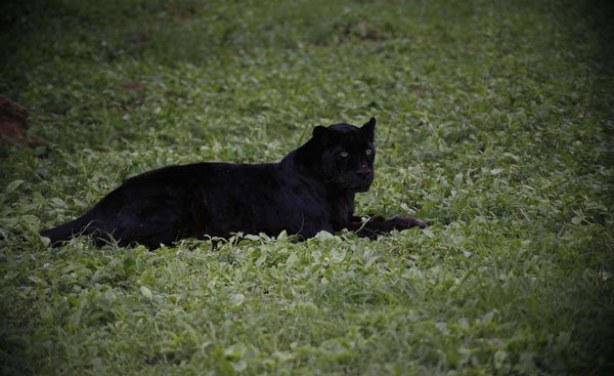 This black leopard, called Bagheera, was spotted at Ol-Jogi Game Reserve in Laikipia on August 27, 2013. A similar panther was documented near Loisaba Conservancy in 2018.
Video
Author:

Will Burrard-Lucas

Publisher:

Publication Date:

13 February 2019

A quest to photograph a Melanistic African Leopard (Black Panther) using Camtraptions Camera Traps. see more »