Striking Nurses Not Going Back to Work Despite Kenyatta's Orders
National Union of Nurses have said President Uhuru Kenyatta's sacking directive should come from the Public Service Board to the union since they are the employers, and that orders from any other corner are a "political statement geared towards sabotaging health". The nurses are demanding uniform and nursing service allowances.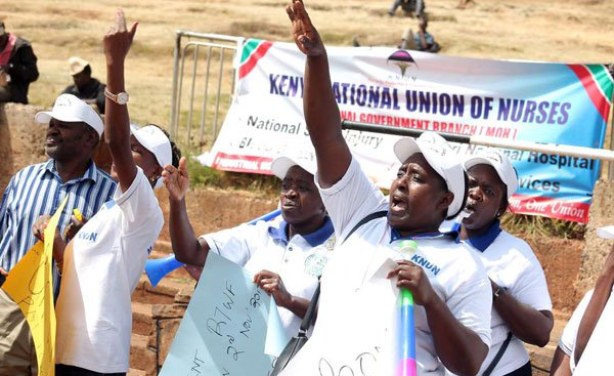 Nurses under the Health ministry during a protest at Uhuru Park in Nairobi on February 11, 2019, when they announced that they had joined the nationwide strike.
InFocus
Nurses in public hospitals have been on strike, demanding uniform and nursing service allowances that were part of an agreement reached between two tiers of government and nursing ... Read more »