Search for Missing Millions Raises Questions in Tanzania
In March 2018, Tanzania's Controller and Auditor General, Mussa Assad, presented his annual audit report which showed that state entities had diverted trillions of shillings into ghost ventures. When the Public Accounts Committee was about to review the report the process was interrupted by as Speaker of Parliament who summoned the Auditor General to parliament for a disciplinary hearing.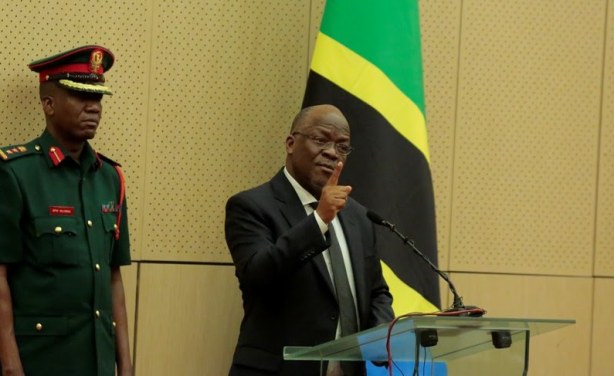 President John Magufuli (file photo).
Tanzania: Apologise for Damaging Controller and Auditor General Reputation, Ndugai Advised

Citizen, 10 January 2019

Civic United Front secretary general Seif Shariff Hamad has advised Parliamentary Speaker Job Ndugai to apologise for ordering Controller and Auditor General (CAG) Mussa Assad on… Read more »

Tanzania: Ndugai Orders Cag to Appear Before Ethics Committee

Citizen, 7 January 2019

The Speaker of the National Assembly, Mr Job Ndugai, has ordered the Controller and Auditor General (CAG), Prof Mussa Assad, to appear before the Parliamentary Privileges, Ethics… Read more »

Tanzania: Govt Refutes Over U.S.$440 Million Loss From 2016/2017 Budget

Citizen, 20 April 2018

The government has categorically stated that there is no loss of Sh1.5 trillion from the budgeted funds for the 2016/17 financial year as it is being claimed through the media. Read more »

Tanzania: Audit Exposes Loss of Billions in Tanzania's Public Sector

East African, 31 March 2018

A report by Tanzania's Controller and Auditor General paints a grim picture of public finance management in the country. Read more »
InFocus
A week after controller and auditor general released the 2016/17 report, opposition party Alliance for Change and Transparency has written to the Speaker of the national assembly ... Read more »

Minister Selemani Jafo has suspended two district executive directors whose councils received poor audit certificates following the 2016/17 audit report which detailed how some ... Read more »