Prolific Zimbabwean Author Charles Mungoshi Laid to Rest
The renowned author and actor succumbed to a neurological condition after over a decade of fighting it. Mungoshi won the Commonwealth Writers' Prize of Best Book in Africa twice and was subsequently invited to meet Queen Elizabeth. His works included novels, plays, poetry and short story collections in English and in his native Shona language.
Zimbabwe: 'Mungoshi Left Loads of Unpublished Works'

The Herald, 22 February 2019

The late veteran writer Dr Charles Mungoshi left loads of unpublished works that could make it to the market posthumously, his widow Jesesi has revealed. Speaking at the burial of… Read more »

Zimbabwe: Charles Mungoshi, Through the Eyes of His Peers

This is Africa, 20 February 2019

Acclaimed Zimbabwean novelist Charles Mungoshi died on 16 February 2019 after a 10-year fight with a neurological condition. Fellow writers and publishers share their encounters… Read more »

Zimbabwe: Renowned Author Charles Mungoshi Laid to Rest

New Zimbabwe, 20 February 2019

Late renowned author Charles Mungoshi was Tuesday laid to rest at Mungoshi homestead, rural Chivhu in a ceremony that was attended by hundreds of mourners including his colleagues… Read more »

Zimbabwe: Veteran Author Mungoshi Laid to Rest

The Herald, 20 February 2019

Authors and literature fanatics thronged Manyene in Chivhu yesterday for the burial of veteran author Charles Mungoshi who passed away last Saturday. Read more »

Zimbabwe: Writers Mourn Fallen Literary Giant

The Herald, 18 February 2019

The domestic literary sector has described the demise of Dr Charles Muzuva Mungoshi as the fall of an institution as they regarded him as "writers within a writer". Read more »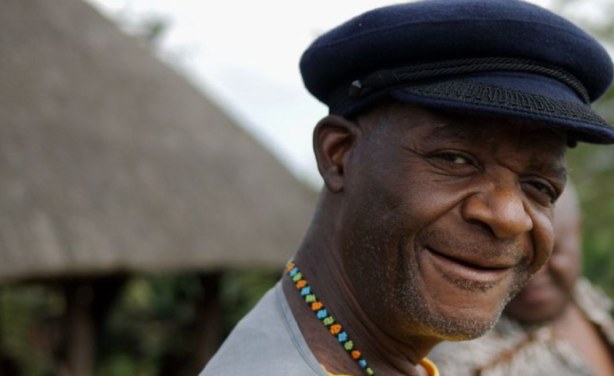 Zimbabwean author and actor Charles Mungoshi.