Italy Tells France the Truth But Will Africa Wake Up?
The 74 years of French policy splitting its colonies in Africa into two currency zones, with eight countries making the West African Economic and Monetary Union, and six others constituting the Central African Economic and Monetary Community, and imposing the French Franc, CFA, on them is "responsible for the poverty in Africa".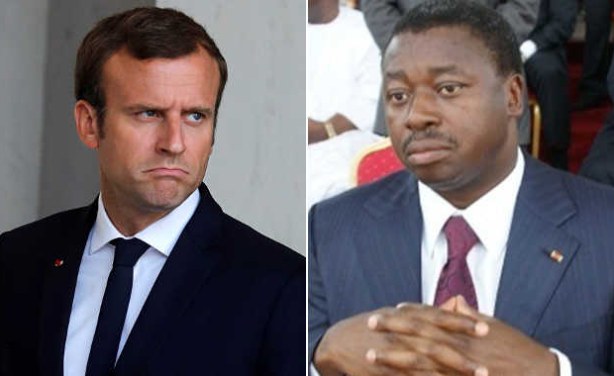 President Emmanuel Macron and President of Togo Faure Gnassingbé .
Sudan: Migration and Refugees Accompanying Activities to AU Summit

SNA, 13 February 2019

The National Group for Human Rights has held, on the side line of the 32 nd session of the African Summit in collaboration with the Economic, Social and Cultural Council of the… Read more »

Africa: Six People Died Each Day Attempting to Cross Mediterranean in 2018, UNHCR Report Shows

UNHCR, 30 January 2019

Refugees and migrants attempting to reach Europe via the Mediterranean Sea lost their lives at an alarming rate in 2018, as cuts in search and rescue operations reinforced its… Read more »

Mozambique: U.S. and France Jostle Over Mozambique Channel

Mozambique News Reports And Clippings, 7 February 2019

There has been a burst of interest over the Mozambique Channel. The United States is conducting a naval exercise in the Mozambique channel off Pemba and the gas fields. The… Read more »

Africa: Seas of Death and Hope

IPS, 11 February 2019

The Mediterranean Sea is currently a sea of death. On the 20th of June every year, i.e. The World Refugee Day, an organization called UNITED for Intercultural Action publishes a… Read more »

Africa: African Continent 'An Example of Solidarity' Towards Migrants and Refugees - UN Chief

UN News, 9 February 2019

African nations are setting an example for richer countries when it comes to the treatment of refugees, UN Secretary-General António Guterres said in a press conference on… Read more »
InFocus
France's foreign ministry has summoned Italy's ambassador after what it called "unacceptable and groundless" comments by Italian Deputy Prime Minister Luigi Di Maio in which he ... Read more »