Four Mugabe Generals Retired in Mnangagwa's Army Purge
In a move seen as consolidating his control of the military and trimming the influence of his deputy, Constantino Chiwenga, President Emmerson Mnangagwa has retired four senior army commanders, regarded as key players in the military transition that toppled former president Robert Mugabe. It is widely believed that Mnangagwa will replace the generals with his loyalists.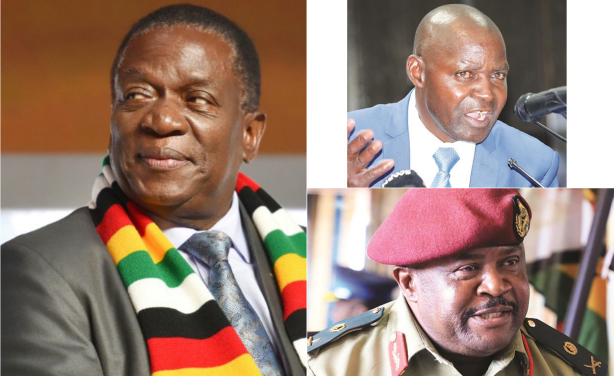 President Emmerson Mnangagwa and army generals Douglas Nyikayaramba, Anselem Sanyatwe.