Museveni, Running for 6th Term in 2021, Will Be 76 if He Wins
The move by ruling National Resistance Movement party to endorse President Museveni as its presidential candidate for the 2021 polls comes months after the presidential age limit bill was signed - scrapping the limit of 75. The 74-year-old has been in office for 32 years, and now also wants a 7-year presidential term instead of the existing 5 years.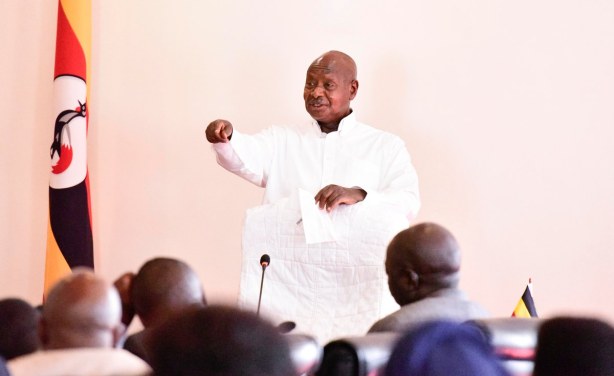 Uganda's President Yoweri Museveni to run for 6th term.
InFocus
The long-awaited presidential age limit judgment was delivered at the High Court in Mbale where the court upheld the removal of the 75-year age cap. This will allow 73-year old ... Read more »

Just days after the Constitutional Court finished hearing arguments challenging amendments which remove the 75-year presidential age limit, it appears the ruling party is getting ... Read more »

No one's quite sure how old Uganda's President Yoweri Museveni is, and apparently he isn't either. He's been president for more than 30 years, has won four elections, and has no ... Read more »