We Are Now Ready for Elections - Nigeria's Electoral Board
The Independent National Electoral Commission has said that the electoral body has corrected all logistic issues that led to the postponement of last Saturday's election and is not prepared for further extensions. The electoral body had given several reasons for the delay, including attempted sabotage and logistical issues such as bad weather and problems with delivering ballot papers.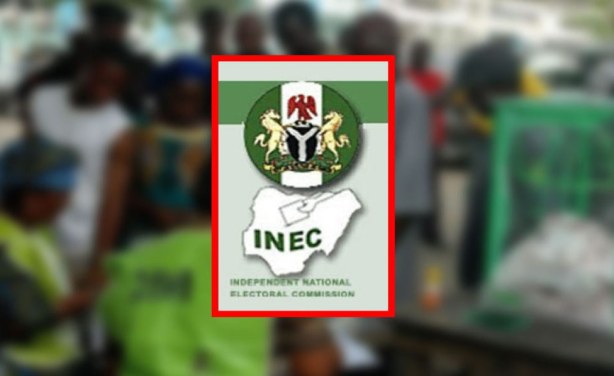 INEC says there will be no further delays.
Nigeria: The Law Will Take Its Course On Ballot Box Snatchers - INEC Boss

Premium Times, 20 February 2019

The Independent National Elector Commission (INEC) has said all electoral offenders will be punished according to the provisions of the electoral act. Read more »

Nigeria: INEC - We Won't Shift Election Date Again

This Day, 20 February 2019

Going by the position expressed by National Commissioner and Chairman, Information and Voter Education Committee of the Independent National Electoral Commission (INEC), Mr. Festus… Read more »

Nigeria: Atiku Alleges Plans to Postpone Elections in Three Northern States

Premium Times, 20 February 2019

The presidential candidate of the Peoples Democratic Party (PDP), Atiku Abubakar, has reported plans by President Muhammadu Buhari to 'use' the Independent National Electoral… Read more »

Nigeria: Elections - Presidential Candidate Withdraws, Supports Atiku

Premium Times, 20 February 2019

Eunice Atuejide, the presidential candidate of the National Interest Party (NIP), has withdrawn from the now postponed presidential election, PREMIUM TIMES has learnt. Read more »

Nigeria: Election Postponement - INEC, Professors 'Worried' About Voter Turnout

Premium Times, 20 February 2019

How do we determine the democratic quality of elections? Political scientist Staffin Lindberg answers competition, participation, and legitimacy. Read more »

Nigeria: Will Split in Atiku, Buhari Endorsements Affect South-East Voters?

Premium Times, 20 February 2019

Nigerians woke up on Saturday morning to the news that the fifth general election in its two-decade-old democracy of the fourth republic had been shifted by a week, just a few… Read more »

Nigeria: PDP Not Planning to Win Election Through Legitimate Votes - Oshiomhole

Vanguard, 20 February 2019

Mr Adams Oshiomhole, the All Progressives Congress (APC) National Chairman, has said the Peoples Democratic Party (PDP) is not ready to win elections through legitimate votes, but… Read more »

Nigeria: Why Saturday's Election Failed

Daily Trust, 20 February 2019

"Delayed orders to proceed with the printing of sensitive election materials, overwhelming quantity of the materials that descended on Nigerian airports, lack of capacity of… Read more »

Nigeria: Electoral Offenders Shall Be Punished With Electoral Act - INEC Chair

Daily Trust, 20 February 2019

The Chairman of the Independent National Electoral Commission (INEC), Prof. Mahmood Yakubu, has said that electoral offenders would be dealt with according to the dictates of the… Read more »

Nigeria: Poll Shift - Don't Tarnish Image of INEC's Reputable Officials

Vanguard, 20 February 2019

The Transition Monitoring Group, TMG, has cautioned political gladiators to desist from further heating up the polity with unfounded allegations against officials of the… Read more »
InFocus
President Muhammadu Buhari has warned that anyone trying to trying to steal or destroy ballot boxes and voting material for the election now scheduled to take place this coming ... Read more »

Following the rescheduling of the general elections, Nigerians condemned the postponement lamenting that it has exposed them to economic loss and disrupted academic and social ... Read more »