Why The Jailing of Tanzanian Ivory Kingpins Matters
Yang Feng Glan, who is popularly known as the "queen of ivory", and her co-accused were this week sentenced to 15 years in prison for trafficking ivory. The accused faced three counts, including setting up a syndicate to collect 860 elephant tusks weighing 15,900 kilos, which came from 430 elephants.
Tanzania: Why Jailing of Ivory Kingpins Matters

Citizen, 21 February 2019

Tuesday's jailing of the 'ivory queen' means two of Tanzania's foremost ivory kingpins are now behind bars, signaling a major turning point in efforts to combat poaching and… Read more »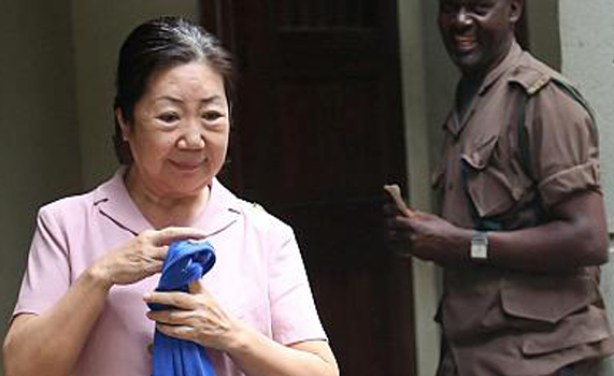 Chinese national Yang Feng Glan dubbed "queen of Ivory" .