South Africa's ANC Apologises To Its Own Cabinet Minster
An ANC statement this week slammed Public Enterprises Minister Pravin Gordhan and national executive committee member Senzo Mchunu. On Wednesday night the party posted a statement signed by acting spokespeople Zizi Kodwa and Dakota Legoete which said that Gordhan and Mchunu had attacked black professionals. Gordhan responded wtih an angry letter.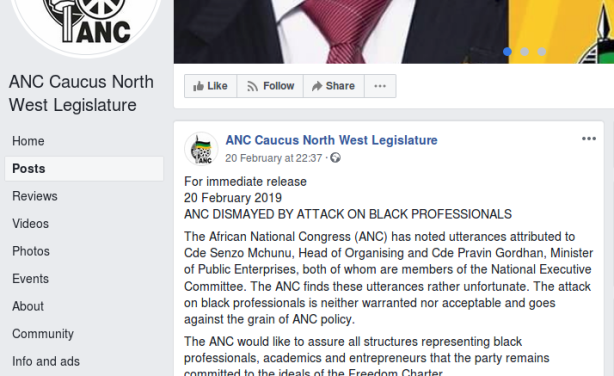 The ANC statement on Facebook.
InFocus
Public Enterprises Minister Pravin Gordhan has said that a discussion will have to be held on whether energy parastatal Eskom should be split into three separate entities. This ... Read more »