President's Camp Claims Senegal Election Win
Senegal's prime minister has claimed that President Macky Sall was re-elected in a first round vote on Sunday. Prime Minister Mahammed Boun Abdallah Dionne, a Sall ally, claimed that the president had won 13 out of 14 regions with "at least 57 percent" of the vote.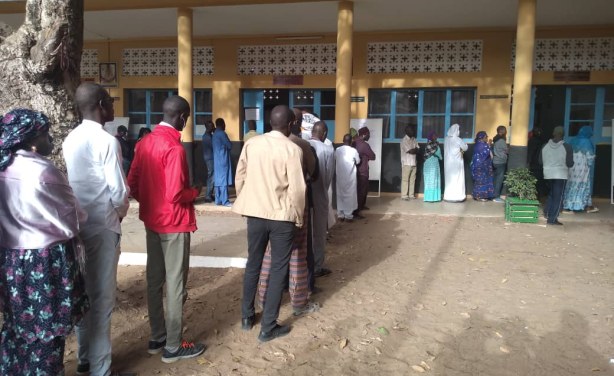 Senegalese people vote.
Senegal: Senegal Votes for New President

Deutsche Welle, 24 February 2019

Senegalese voters will choose from just five candidates in its presidential election after two were barred from the vote. Current President Macky Sall is the favorite to win. Read more »

Senegal: Senegal's Sall Casts Vote in Presidential Election

Thomson Reuters, 24 February 2019

Incumbent Senegal President Macky Sall cast his vote in the country's presidential election on Sunday (February 24) where he said he hoped to win a second term to represent the… Read more »
InFocus
Senegal will choose its president on February 24 in an atmosphere clouded by suspicions that the incumbent, Macky Sall, has engineered recent electoral reforms to secure a second ... Read more »