Outgoing Senate Head Saraki Wishes Winners Well
Outoing Nigerian Senate President Bukola Saraki says he is praying that the people of his state will have the best from their elected officials at both the federal and state level. A pediatrician, Saraki began his career in politics as governor of Kwara state, where - supported by his wife Toyin Ojora Sakari, a prominent global campaigner for safe childbirth - his administration built health clinics and revived agriculture production. As a senator representing Kwara in 2013, he led a successful campaign for federal funds to remediate mining areas that exposed thousands of children to high lead levels. He became Senate president in a controversial 2015 selection, by most accounts bringing discipline to an often chaotic legislative process.
In the wake of official results that he lost his senatorial seat, he tweeted: I wish the candidates that emerged in the Kwara polls all the best in their attempts to serve our people... After all, the people who have emerged from last Saturday's election are not my enemies. They are fellow Kwarans.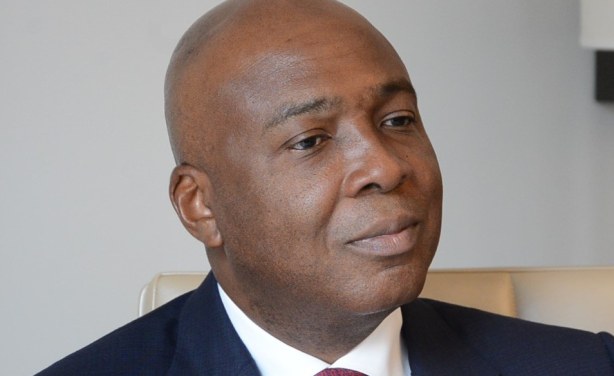 Nigerian Senate President Bukola Saraki
Nigeria: Saraki Congratulates Winners of Kwara Polls

Premium Times, 26 February 2019

The Senate president, Bukola Saraki, has congratulated the winners who emerged from Saturday's presidential and National Assembly elections. Read more »

Nigeria: Saraki Concedes, Wishes Those Who Emerged Best of Luck

Vanguard, 26 February 2019

Senate President, Dr. Abubakar Bukola Saraki, has stated that in spite of the reported inadequacies that attended last Saturday's Presidential and National Assembly elections in… Read more »

Nigeria: End of Road for Saraki As Oloriegbe Wins

Guardian, 24 February 2019

The acclaimed strong man of Kwara State politics and current Senate President Bukola Saraki has lost the Kwara Senatorial district election to the All Progressives Congress… Read more »

Nigeria: Saraki Loses Senate Seat

This Day, 24 February 2019

Senate President Bukola Saraki has lost Kwara Central Senatorial Seat to the candidate of the All Progressives Congress, Dr. Yahaya Oloriegbe. Read more »

Nigeria: Senate President Saraki Loses Senatorial Seat

Vanguard, 24 February 2019

The incumbent senate president, Dr Bukola Saraki who represented People Democratic Party (PDP) in the last Saturday National Assembly election has lost his seat to former majority… Read more »