Caster Semenya Fights to Run
South Africa produced a daughter, Caster Semenya, whose prowess on the athletics track raised eyebrows around the world over her glittering achievements - and testosterone levels, writes Legalbrief. Semenya has taken the International Association of Athletics Federations to the Court of Arbitration for Sport in Lausanne, Switzerland, for their ruling that she needs to lower her testosterone levels if she wants to continue competing in athletics.
South Africa: Caster Semenya in the Race of Her Life

Legalbrief, 26 February 2019

South Africa raised a legless son who outran able-bodied athletes before becoming the defendant in one of the biggest criminal trials in history. It also produced a daughter whose… Read more »

Africa: Athletics Trio Awaits Ruling On Testosterone Levels

CAJ News, 25 February 2019

THE Court of Arbitration for Sport (CAS) is to deliver its ruling on the controversial call to restrict female athletes' testosterone levels, a decision that will have an impact on… Read more »

South Africa: NUMSA Backs 'Naturally Superior' Caster Semenya

News24Wire, 23 February 2019

The National Union of Mineworkers of South Africa has come out in support of South African athlete Caster Semenya, declaring that she is "naturally superior". Read more »

South Africa: Support Caster Semenya, Urges Parliamentary Committee On Sport

News24Wire, 19 February 2019

The Portfolio Committee on Sport and Recreation has urged South Africans to support Caster Semenya , the country's 800 metres double Olympic champion, in her bid to appeal a new… Read more »

South Africa: Women Department Throws Its Weight Behind Semenya

SAnews.gov.za, 21 February 2019

The Department of Women has lauded government's efforts to support South Africa's star athlete Caster Semenya through her legal challenge of the International Association of… Read more »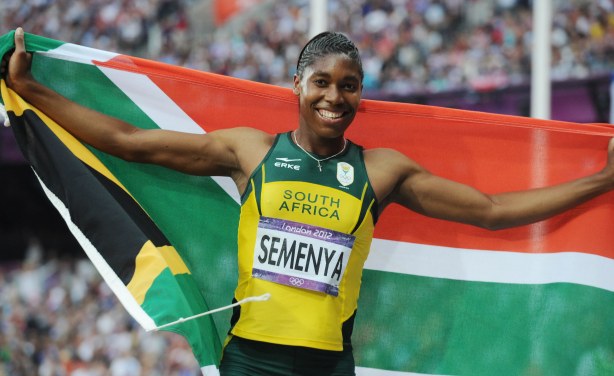 South Africa's Caster Semenya wins silver in the women's 800m finals (file photo).