Liberian Police Question Bankers Over 'Missing' Money
Amid ongoing controversy over banknotes which are alleged to have gone missing, Liberian police are questioning the former Central Bank governor and have arrested former deputy governor Charles Sirleaf, son of former President Ellen Johnson Sirleaf, reports Front Page Africa. But the Daily Observer is reporting conflicting accounts: on the one hand that a presidential investigation team says Liberian notes worth U.S. $16.3 million are missing; but on the other that the U.S. Embassy has released a report saying no money is missing.
Liberia: Weeks, Sirleaf Indicted

NEWS, 6 March 2019

The Government of Liberia through the Grand Jury of Montserrado County has finally indicted former Executive Governor of the Central Bank of Liberia Milton Weeks, Deputy Governor… Read more »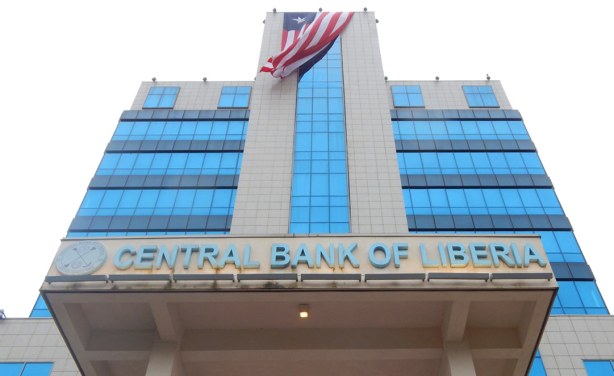 The Central Bank of Liberia building.
Liberia: First Responders Narrate Moments Before Innis Died

Observer, 7 March 2019

As investigations into the mysterious death of Matthew Innis, Deputy Director for Micro-finance in the Regulation and Supervision Department (at the Central Bank of Liberia)… Read more »

Liberia: 'Weeks, Sirleaf Violated Liberia's Penal Law'

Observer, 4 March 2019

Former CBL Executive Governor Milton Weeks, Deputy Governor Charles Sirleaf and Director of Banking Dorbor Hagba, are the first to be arrested, among many others pending, as named… Read more »

Liberia: Reports on 'Missing Billions' - Family Believe Official's Hit-and-Run Was Murder

FrontPageAfrica, 3 March 2019

FrontPageAfrica has learnt of the somewhat "mysterious death" of a Central Bank of Liberia (CBL) senior official, Mr. Matthew J. Innis, who was Deputy Director for Micro-finance in… Read more »

Liberia: Former Central Banker Quizzed Over 'Missing' Billions

FrontPageAfrica, 1 March 2019

The former Governor of the Central Bank of Liberia, Milton Weeks, has turned himself in to the Liberia National Police and undergoing investigation in connection with discrepancies… Read more »

Liberia: Former President's Son Detained Over Missing Cash

Deutsche Welle, 1 March 2019

Charles Sirleaf, son of ex-president Ellen Johnson Sirleaf, is one of five people facing charges following the release of reports detailing widespread alleged malpractice at the… Read more »

Liberia: Police Arrest Charles Sirleaf Over Banknote Claims

FrontPageAfrica, 1 March 2019

Mr. Charles Sirleaf, Deputy Governor for Operations of the Central Bank of Liberia (CBL) was arrested, cuffed and taken to the Liberia National Headquarters Thursday evening where… Read more »

Liberia: Report Says U.S. $16 Million in Liberian Banknotes Missing

Observer, 1 March 2019

While the Presidential Investigation Team Technical Committee says the Central Bank of Liberia (CBL) reported L$15,506,000 in banknotes as the total amount printed and shipped by… Read more »

Liberia: 'No Money Missing,' Says U.S.-Funded Report On Alleged Missing Billions

Observer, 28 February 2019

The United States Government through its Embassy near Monrovia has released an 'Independent Review Report' prepared by Kroll Associates Incorporated (Kroll), an auditing firm hired… Read more »

Liberia: Nation Awaits President's Action on Central Bank

Observer, 1 March 2019

Finally, the long awaited report on the "Missing Money" has been released by the Presidential Investigating Team (PIT) and to the surprise and perhaps dismay of many in the public,… Read more »
InFocus
Is the to-and-fro between government and political parties bringing Liberians any closer to finding out what happened to the estimated U.S.$60 million that has gone missing from ... Read more »

There is growing controversy over claims that banknotes worth billions of Liberian dollars have gone missing after being brought into the country. The New Democrat reports that the ... Read more »

While an investigation into the reported disappearance of about U.S.$60 million - as confirmed by Information Minister, Lenn Eugene Nagbe - continues, the government has restricted ... Read more »