Is Mandarin the Language of the Future For Uganda's Youth?
Last year's decision by the Uganda's Ministry of Education to introduce the teaching of Mandarin in 35 schools countrywide, was driven by trade ties between the two countries. China is a major trade partner and investor in the continent, and the initiative was launched to create employment opportunities for the youth.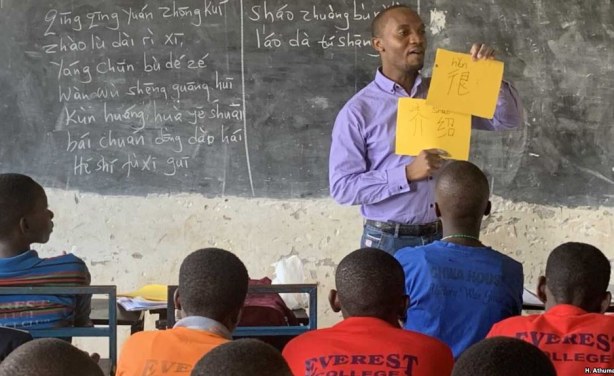 Students learn Mandarin at Everest College in Luwero district, Uganda.
Uganda: Ntare School to Teach Chinese

Monitor, 5 March 2019

Ntare School has signed a Memorandum of Understanding (MoU) with the Confucius Institute at Makerere University to teach Chinese and become the centre of the language in the… Read more »

Uganda: 35 Schools to Teach Mandarin

Monitor, 21 December 2018

Government has named 35 secondary schools countrywide selected to teach Chinese language as one of the newest subjects on the secondary school syllabus. Read more »

Uganda: Kadaga Urges Schools to Teach Chinese Language

Monitor, 6 February 2019

The Speaker of Parliament Rebecca Kadaga on Tuesday urged Ugandan schools to start teaching Chinese language and culture. Read more »