Buhari and the Challenges a Second Term in Nigeria Brings
Upon the announcement that incumbent Muhammadu Buhari had won the election, the stock markets plummeted, losing at least U.S.$1.5 billion. Analysts attributed this loss to investor disappointment at the election outcome. Now, the main opposition Peoples Democratic Party is rejecting the results, posing a further threat to trading activities on the Nigeria Stock Exchange. In his victory speech, Buhari said he will look at four critical areas: corruption, the economy, security and job creation, but will he do better now that he is back?
Nigeria: 'I Will Try and Work Even Harder', Says Buhari

Guardian, 6 March 2019

Nigeria's President Muhammadu Buhari has assured Nigerians that he will work harder in his second term as president. Read more »

Nigeria: Labour Leaders to Buhari - Our Expectations in Your 2nd Term

Vanguard, 7 March 2019

As President Muhammadu Buhari continues to bask in the euphoria of his reelection for a second term of four years, Labour leaders have been speaking on their expectations from the… Read more »

Nigeria: What Buhari Has to Do to Take Nigeria's Economy to the Next Level

The Conversation Africa, 6 March 2019

One of the main reasons newly-elected Nigerian president Muhammadu Buhari had been widely expected to lose his bid for a second term was the poor state of the country's economy.… Read more »

Nigeria: I Pray My Best Is Good Enough for Nigeria - Buhari

Premium Times, 6 March 2019

Following the renewal of his tenure, President Muhammadu Buhari has pledged to work harder to consolidate on providing security, improving the economy, creating jobs, fighting… Read more »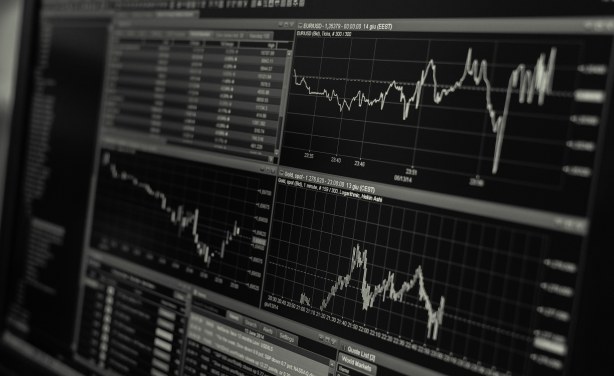 (file photo).
Nigeria: Buhari Faces Hard Choices On Economy - Report

This Day, 5 March 2019

As President Muhammadu Buhari begins to wind down his first term in office and prepares for his second tenure, pan-African rating agency, Augusto & Co, has said the president… Read more »

Nigeria: What Buhari's Re-Election Means for Africa's Biggest Economy

The Conversation Africa, 5 March 2019

Muhammadu Buhari was re-elected as president of Nigeria in late February, winning 56% of the vote share in a poll shrouded in controversy. After polling day was delayed by a week… Read more »

Nigeria: Why Buhari Won Even Though He Had Little to Show for First Term

The Conversation Africa, 5 March 2019

A close race was predicted between Muhammadu Buhari and his main rival Atiku Abubakar. In the end the incumbent won the Nigerian presidential election with almost four million… Read more »

Nigeria: Rejection of Election Results Poses Further Threat to Stock Market Activities - Analysts

Vanguard, 5 March 2019

The rejection of the results of the recently concluded presidential election by the main opposition party, Peoples Democratic Party (PDP) poses further threat to trading activities… Read more »

Nigeria: Tough Decisions By Buhari in Nigeria's Interest, Says SGF

This Day, 5 March 2019

The Secretary to the Government of Federation (SGF), Mr. Boss Mustapha, has stated that the tough decisions President Muhammadu Buhari will take during his second term, will be in… Read more »

Nigeria: Buhari's Second Term - What Legacy for Nigeria?

Daily Trust, 4 March 2019

The victory of President Muhammadu Buhari in the just concluded February 23, 2019 elections has without any doubt guaranteed that Buhari will continue as president for another… Read more »

Nigeria: Roots of Nigeria's Election Violence

ISS, 4 March 2019

President Muhammadu Buhari has been elected for a second term. Nigerians have also elected new members of the National Assembly, and on 9 March, elections will be held for… Read more »

Nigeria: Dangote Restates Commitment to Nigeria's Economic Potential

Vanguard, 5 March 2019

Alhaji Aliko Dangote, President, Dangote Industries, says his continuous efforts to innovate, create value and invest in Nigeria's economy is borne out of his firm belief in its… Read more »

Nigeria: Court Orders, Administrative Hurdles Cripple Presidential Panel

Daily Trust, 5 March 2019

The powers of the Special Presidential Investigation Panel for the Recovery of Public Property (SPIP) to prosecute suspected corrupt individuals have again been voided by a court. Read more »

Nigeria: Nigeria's Foreign Trade Recorded 4th Consecutive Rise in 2018 - NBS

Premium Times, 4 March 2019

The National Bureau of Statistics (NBS) says foreign trade recorded fourth consecutive rise from N16.29 trillion in 2015 to N32.26 trillion in 2018. Read more »
InFocus
Atiku Abubakar, 77, a former vice president of Nigeria under the leadership of then former president Olusegun Obasanjo, ran against incumbent Muhammadu Buhari for the presidency on ... Read more »

Many Nigerians say that President Muhammadu Buhari needs to do more in the area of creating employment, reviving the economy, tackling corruption and defeating Boko Haram, but will ... Read more »