UN Accuses Oil Firms of Fuelling Armed Conflict in South Sudan
Transnational oil-production companies controlled by Asian interests have been complicit in South Sudan government military offensives that involved killings of civilians, the UN's Commission on Human Rights in South Sudan has said in a 212-page report. The report, released late in February, also denounces gross human rights violations in the country, where rape has surged and abductions, sexual slavery and brutal killings "have become commonplace".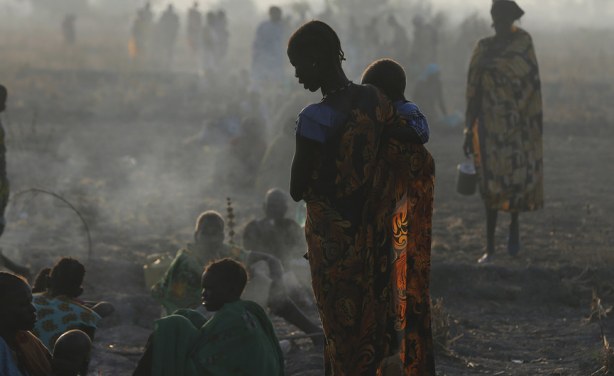 Families wait in the early hours of the morning to be registered prior to a food distribution carried out by the United Nations World Food Programme and partner agencies, in Thonyor, Leer county, South Sudan.
InFocus
In a statement the Bishops said "There is no will or commitment for peace among many of our leaders, hate speech and propaganda abound, and there is a thirst for revenge among our ... Read more »

A joint statement from the U.S., Britain and Norway, known as the Troika, say the fighting around the town of Yei represents a "flagrant breach" of a December 2017 ceasefire. Read more »

Three leading United Nations agencies have warned that more than half of South Sudan's population is suffering extreme hunger, and humanitarian aid is urgently needed. Read more »