President Ramaphosa Wins Hearts With Letter to Daisy
President Cyril Ramaphosa has responded to a colourful letter from a young girl named Daisy which asked if "little girls can become presidents", sharing the exchange online to the praise of Twitter users.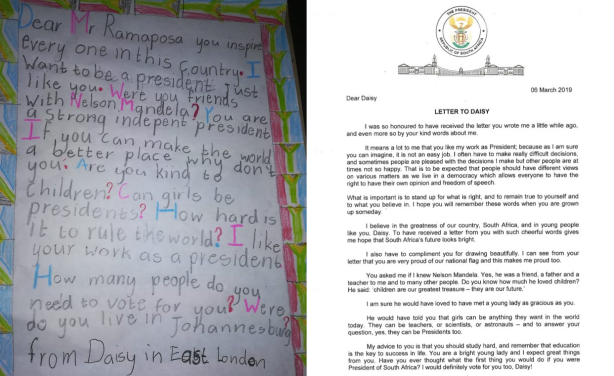 Left: The letter written to President Ramaphosa from Daisy. Right: President Ramaphosa's response to Daisy.