Algeria's Bouteflika in 'Life-Threatening' Condition - Report
A Swiss newspaper has said that President Abdelaziz Bouteflika is in a permanently "life-threatening" condition as he continues to receive treatment in a Geneva hospital. Algerian authorities have not shared any information on the leader's health.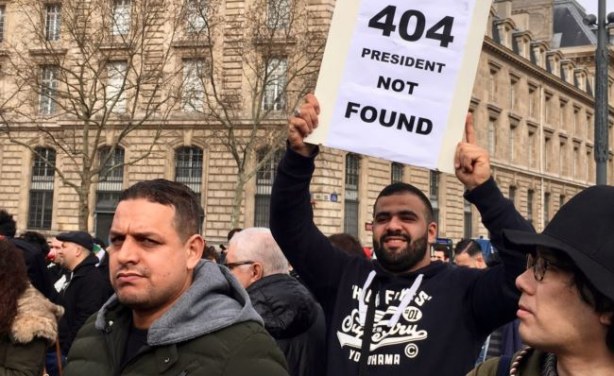 Protester brandishing sign saying 'president not found' in reference to aging and frail leader Abdelaziz Bouteflika.
InFocus
Observers say any action could undermine France's delicate but strategic relationship with the Bouteflika regime, and that key French priorities -from curbing migration and ... Read more »

President Abdelaziz Bouteflika says in case of re-election on April 19th, he will organize an early presidential election in accordance with a timetable set by the independent ... Read more »

Algerians across the country have taken to the streets to protest President Bouteflika's plan to seek a fifth term as president. Bouteflika has only been seen in public a handful ... Read more »