Race is on Between Ebola and Researchers in DR Congo
Part of the response to the current outbreak has been to try out new drug regimes. As such, research is playing a critical role as efforts are made to establish their efficacy. But testing new vaccines is an arduous and time consuming process. It's also hard in the case of Ebola because there are a few different strains of the virus writes The Conversation Africa.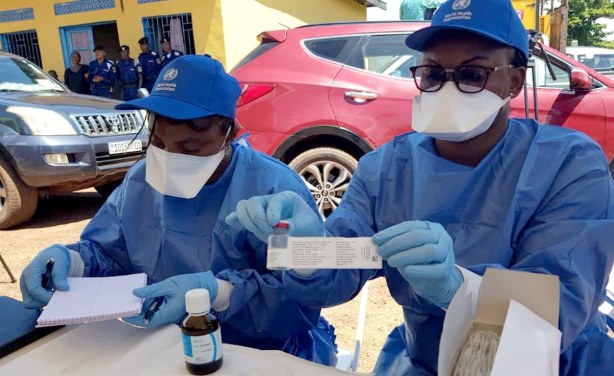 The Government of Democratic Republic of the Congo, with the support of WHO and partners, carried out a vaccination campaign in high-risk populations against Ebola virus disease in affected health zones.
InFocus
An international group of public health and legal experts are calling on the World Health Organization to consider declaring the Ebola epidemic in the Democratic Republic of Congo ... Read more »

Doctors Without Borders says the objective of the trial, done in collaboration with the government is to identify the most effective among the four available products to treat ... Read more »