Algerian 'March of 20 Million' Opposes Fifth Term for Bouteflika
Tens of thousands of Algerians have gathered in one of the country's largest ever protests to stand against President Bouteflika who aims to extend his 20-year reign over the country with a fifth presidential term. The 82-year-old wheelchair-bound president, who suffered a stroke in 2013, is being treated for an undisclosed ailment in a Geneva hospital.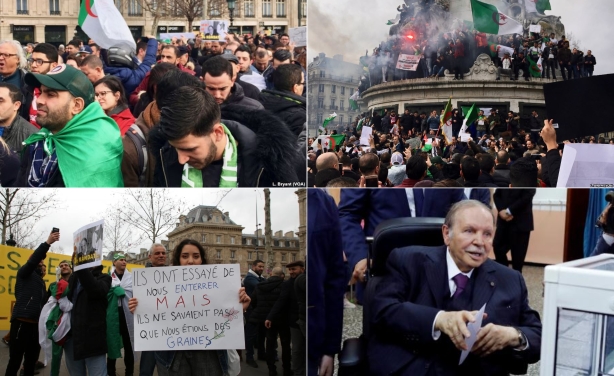 This is just the latest march by Algerians against the current regime, and protesters say that Bouteflika (bottom-right) needs to stand down and not run in the upcoming 18 April elections.
InFocus
A Swiss newspaper has said that President Abdelaziz Bouteflika is in a permanently "life-threatening" condition as he continues to receive treatment in a Geneva hospital. Algerian ... Read more »

Observers say any action could undermine France's delicate but strategic relationship with the Bouteflika regime, and that key French priorities -from curbing migration and ... Read more »

President Abdelaziz Bouteflika says in case of re-election on April 19th, he will organize an early presidential election in accordance with a timetable set by the independent ... Read more »