Algerian President Bouteflika Ends His 20-Year Rule
The Algerian presidency says long-time leader Abdelaziz Bouteflika, who is 82, will not seek a fifth term as president, despite filing the paperwork to do so. The presidency also announced that elections, initially scheduled for April 18, will be postponed. Algerian media also reported that Bouteflika has named Interior Minister Noureddine Bedoui as the country's new prime minister and charged him with forming a new government.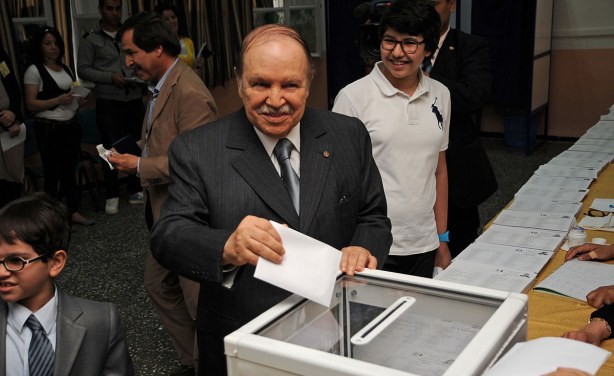 President Abdelaziz Bouteflika casts his ballot in Algeria's 2012 legislative election (file photo).
InFocus
Tens of thousands of Algerians have gathered in one of the country's largest ever protests to stand against President Bouteflika who aims to extend his 20-year reign over the ... Read more »

A Swiss newspaper has said that President Abdelaziz Bouteflika is in a permanently "life-threatening" condition as he continues to receive treatment in a Geneva hospital. Algerian ... Read more »

Algerians across the country have taken to the streets to protest President Bouteflika's plan to seek a fifth term as president. Bouteflika has only been seen in public a handful ... Read more »