Africa Mourns Renowned Scholar Pius Adesanmi
Tributes have been pouring in after it was confirmed that Nigerian writer, critic and scholar, Pius Adesanmi was among those that died in the ill-fated Ethiopian Airline. The plane had been bound for Nairobi in Kenya, where Adesanmi was on his way to attend a conference with the African Union. Adesanmi was a Director at the Institute of African Studies at Carleton University, Canada, and a professor of English.
Nigeria: Hundreds Pay Tribute to Pius Adesanmi in Lagos

Premium Times, 18 March 2019

Hundreds of Nigerians and foreigners on Sunday graced the interdenominational commiseration service to pay tributes to the late Nigerian-born Canadian professor and writer, Pius… Read more »

Nigeria: Pius Adesanmi's Wife Speaks About Husband's Death

Premium Times, 17 March 2019

Olumuyiwa Balogun-Adesanmi, the wife of late Pius Adesanmi, has released the statement below about her husband's death and condolences that have poured in. Read more »

Nigeria: Obituary - Pius Adebola Adesanmi (1972 - 2019): Deploring an Untimely Transition

Premium Times, 13 March 2019

Possibly his most enduring role was that of the inconvenient man of letters who kept sentry to public morality and ethics, hovering the fringes of the errant moment, then swiftly… Read more »

Nigeria: Nigeria Mourns the Loss of Leading African Academic Who Was in Ethiopian Airlines Crash

IPS, 11 March 2019

Nigeria is mourning along with the rest of the world after the downing of Ethiopian Airlines Flight, which claimed all of the 157 lives onboard. The fatalities included people from… Read more »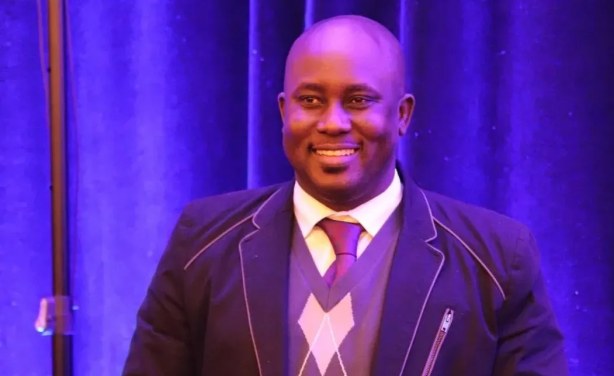 Pius Adesanmi.
Nigeria: Pius Adesanmi - Tribute to a Benefactor

Daily Trust, 12 March 2019

When, on returning home from my Sunday morning football game, an exercise I'm super regular in, on 10 March 2019, I surfed through the social media to see news of a crash involving… Read more »

Nigeria: More Tears, Encomiums for Adesanmi

Guardian, 12 March 2019

The gloom that traversed the social media space on Sunday afternoon was yet to fade away yesterday as Nigerians and citizens of the world reacted to the death of Prof. Pius… Read more »

Nigeria: Ethiopian Flight ET302 - Tribute to One of the Victims Prof Pius Adesanmi

This is Africa, 11 March 2019

Ethiopian Airlines flight ET302 was in the air for six minutes before it crashed on 10 March 2019. Among the souls it took with it was the acclaimed and highly regarded… Read more »

Nigeria: How Nigerians Reacted to Death of Pius Adesanmi in Ethiopian Airlines Crash

Premium Times, 11 March 2019

The death of a prominent Nigerian Professor, Pius Adesanmi, who died in the Ethiopian Airlines plane crash of Sunday, has continued to elicit grief in many Nigerians. Read more »

Nigeria: Buhari Mourns As Two Nigerians Die in Ethiopian Airlines Crash

This Day, 11 March 2019

President Muhammadu Buhari yesterday sympathised with the government and people of Ethiopia over the crash of an Ethiopian Airliner, which killed 149 passengers and eight crew… Read more »

Nigeria: Two Nigerians, 155 Others Die in Plane Crash

Guardian, 11 March 2019

Two Nigerians, Ambassador Abiodun Bashua, and Prof. Pius Adesanmi, were among the157 persons who died in yesterday's air crash involving Ethiopian Airlines' Boeing737MAX plane that… Read more »

Nigeria: Foremost Professor Pius Adesanmi Dies in Ethiopian Airlines Plane Crash

Premium Times, 10 March 2019

A Nigerian professor, Pius Adesanmi, was among the 155 passengers and crew members that died in a plane crash on Sunday. Read more »