DR Congo Mass Killings May Be Crimes Against Humanity - UN
The UN Human Rights Office has urged the Democratic Republic of Congo government to act to ease tensions between two communities in the west of the country. The human rights body has issued a final report which details several days of planned and orchestrated killings in Yumbi at the end of 2018, in which hundreds of men, women and children were killed. The violence was triggered by a dispute over the burial of a Banunu chief, reportedly on Batende land, the report says.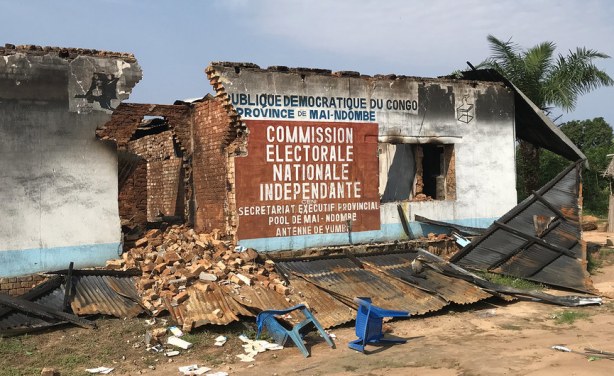 An Electoral Commission building in Yumbi town, that was partially destroyed during inter-communal violence in December 2018 (file).
InFocus
UN peacekeepers say they found mass graves in Ituri province, where a recent surge in violence left towns and villages in ruins and more than 260 people dead. Read more »