World Oral Health Day - Rwanda Urges Prevention of Oral Diseases
According to official statistics, the number of patients who sought treatment for oral diseases increased from 500,000 in 2016 to 700,000 cases in 2018. The Ministry of Health attributes the rise of numbers to sustained campaigns, which helped change the mind sets of Rwandans.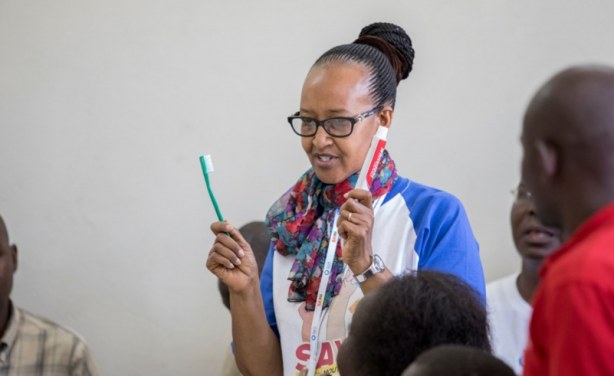 Adelaide Muhiganwa, the Representative of Dental surgeons association campaigning for dental diseases prevention.