Is Kenyan Govt Now Terming Issues 'Fake News' and Not Owning Up?
Parliament has denied the existence of a bill circulating on social media platforms that purports to regulate the production and sale of milk by farmers, labelling it "false". This comes days after Deputy President William Ruto's dismissal of media reports that 11 people have died as a a result of the drought.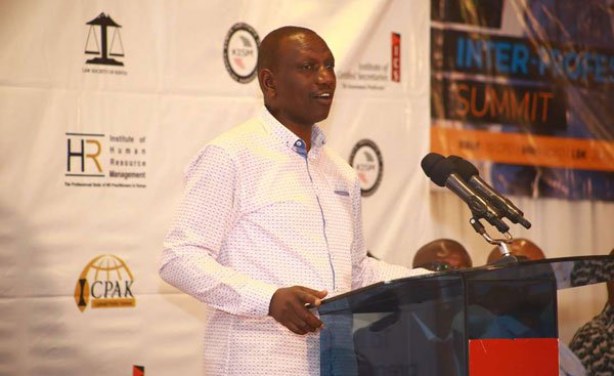 Deputy President William Ruto during the opening of a three-day Inter-Professional Summit at Pride Inn Paradise Resort in Shanzu, Mombasa County, on march 20, 2019.
InFocus
"No one has died as a result of the drought and we are working round the clock to ensure that no one dies of hunger," Deputy President William Ruto said, adding that the government ... Read more »