Kenya, Was That an Earthquake or a Tremor?
Reports of the "rumblings" and a subsequent blackout were reported from as far as Chogoria in Tharaka Nithi and Nanyuki in Laikipia.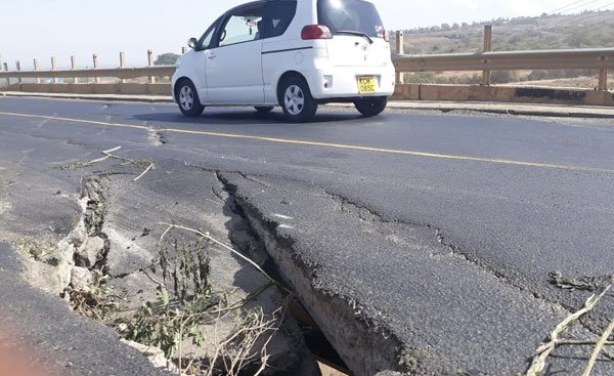 A motorists zooms past the crack at Fai Amario Bridge on the Naivasha-Maai Mahiu highway on March 24, 2019. An engineer at the site has discounted fears that crack is linked to Sunday's earthquake that shook the country.