Is Cyclone Aid Only Reaching Zimbabwe's Ruling Party Supporters?
Zimbabwe's ruling Zanu-PF party has refuted claims of partisan distribution of food aid to victims of Cyclone Idai in Chimanimani and Chipinge - the worst affected areas after the deadly tropical cyclone ripped through the province leaving a trail of destruction. Affected villagers have accused ruling party officials of politicising the disaster relief by donating food to their supporters only.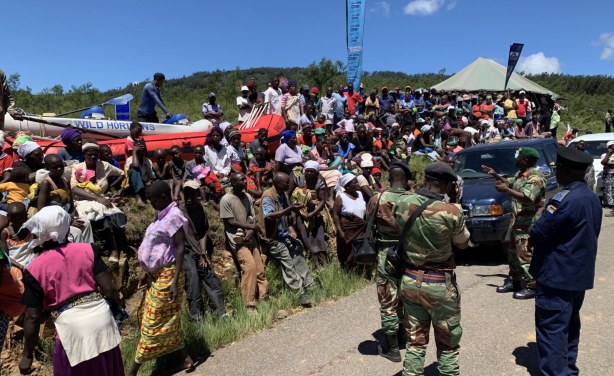 People in Chimanimani complain to senior army officials in charge of a temporary camp set up after Cyclone Idai that food is not reaching them.
InFocus
Although the scale of Cyclone Idai's destruction remains unclear, Unicef says nearly half of the 1.7 million people affected by the tropical cyclone in southern Africa are ... Read more »

Cyclone Idai has caused widespread devastation across south-east Africa with emergency food aid, donations and a climbing death toll marking what the United Nations called "one of ... Read more »

When Cyclone Idai struck the Southern African countries of Mozambique, Malawi and Zimbabwe, saw hundreds of people die, and many are still missing. The cost of the destruction of ... Read more »