Ugandan MPs Demand Private Probe Into Ssebulime Killing
The chairperson of the parliamentary committee on human rights, Janepher Nantume Egunyu, has asked for an independent inquiry into the incident where Ronald Ssebulime was killed by police officers. Ssebulime was shot and killed under suspicion that he was one of two men trailing the ICT Minister, according to police reports.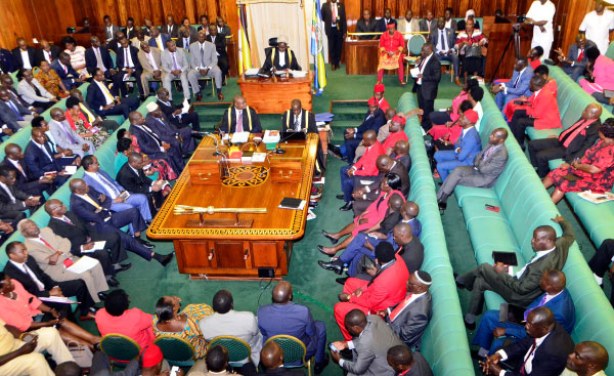 Parliament in session (file photo).
Uganda: MPs Demand Private Probe Into Ssebulime Killing

Monitor, 27 March 2019

The chairperson of the parliamentary Committee on Human Rights, Ms Janepher Nantume Egunyu, has asked for an independent inquiry into the Kayunga incident where Ronald Ssebulime… Read more »

Uganda: Who Was Ssebulime?

Monitor, 26 March 2019

Ronald Ssebulime, 40, the man shot dead by police for allegedly trailing ICT State minister Idah Nantaba, struggled to raise his children as a single father, his family says. Read more »

Uganda: Ssebulime's Shooting Sparks Anger, Curses

Monitor, 27 March 2019

Now totally orphaned, children of Ronald Ssebulime headed home in the hands of relatives, ostensibly for a function. Read more »

Uganda: Six Grilled Over Ssebulime's Shooting

Monitor, 27 March 2019

A combined team of detectives from Kampala headquarters and Naggalama Police Station yesterday combed villages in Kayunga District to re-enact the circumstances leading to the… Read more »