Kenya, Somalia to Be 'Friends Again' After Border Dispute
Foreign Ministers of both countries have expressed a strong desire to "normalise relations" with an agreement to allow their respective ambassadors to return to their diplomatic postings in Nairobi and Mogadishu following a meeting in Nairobi. This comes after nearly two months of tensions over a maritime border squabble.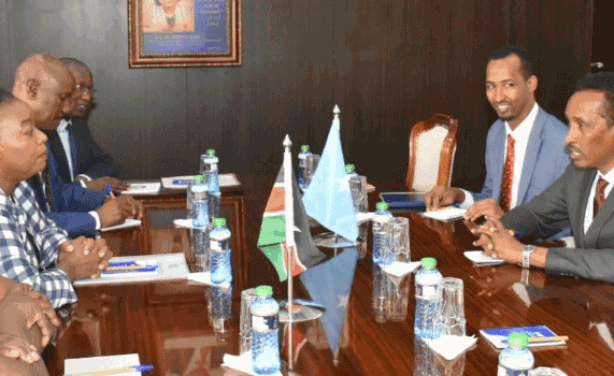 The meeting between Kenya and Somalia delegations that was held in Nairobi.
InFocus
Ethiopia has stepped in to help resolve the latest diplomatic row between Kenya and Somalia over a triangle of disputed maritime territory in the Indian Ocean. Read more »

The cabinet has agreed on a roadmap for resolving a maritime border dispute with Somalia. Cabinet also discussed measures for safeguarding Kenya's territorial integrity and marine ... Read more »

Norwegian consultancy firm, Spectrum Geo, has said it had been contracted to gather seismic data only in Somali territory, avoiding the regions contested by Kenya. The company was ... Read more »