Trevor Noah Releases Children's Version of Born A Crime
Trevor Noah's young readers are in for a treat as the popular comedian has released the children's version of his memoir, Born A Crime, but with a slightly new name, It's Trevor Noah: Born A Crime. The book is based on Noah's upbringing during the apartheid years. The book is out on shelves, so go grab one...
InFocus
Grab a copy of Born a Crime, a memoir by the popular comedian and Daily Show host, and get interesting snippets about his life. Netumbo Nekomba has read it... Read more »

The popular TV host and comedian keeps putting South Africa on the map. Trevor Noah's autobiography, Born A Crime, is now part of the curriculum at some schools in the U.S. The ... Read more »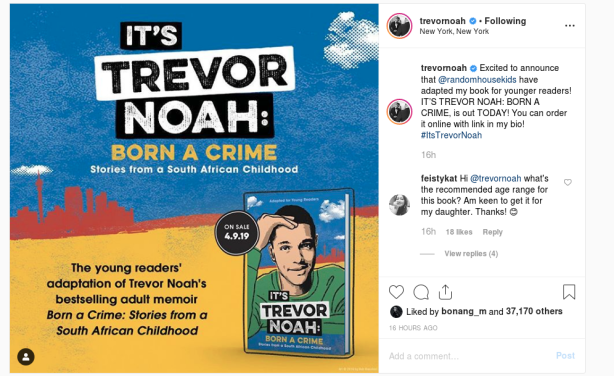 Trevor Noah releases child's version of Born a Crime.