IMF Cautions Nigeria, Others on China Loans
The IMF has cautioned that if loans are taken from China, that the terms and conditions are strictly followed according to the guidelines set by the Paris Club, an informal group of creditor nations whose objective it is to find workable solutions to payment problems faced by debtor nations. Nigeria was also advised to increase VAT and excise duties.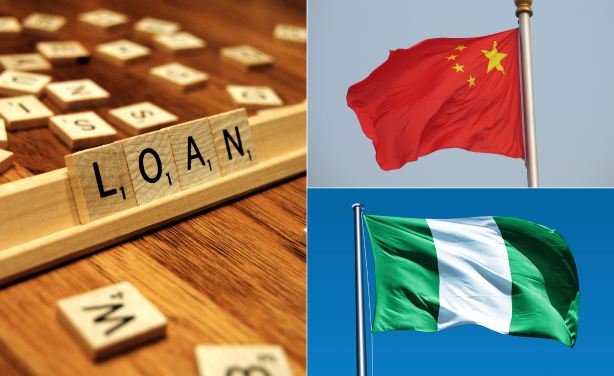 Stop taking loans from China, IMF cautions Nigeria.
Nigeria: IMF to Nigeria - Cut Down On Tax Exemptions, Incentives

Daily Trust, 11 April 2019

The International Monetary Fund (IMF) has told Nigeria to cut down on its tax exemptions and incentives list. Read more »

Nigeria: IMF Says Nigeria's Debt-to-GDP Ratio Is Risky

Vanguard, 11 April 2019

The International Monetary Fund, IMF, said yesterday that Nigeria's Debt-to-GDP ratio though good but risky and cannot be guaranteed going forward. Read more »

Nigeria: IMF Report On Nigeria's Sovereign Wealth Fund Not Reflective of Our Role, Impact - Nsia

Vanguard, 11 April 2019

Nigeria Sovereign Investment Authority (NSIA) has reacted to the report by the International Monetary Fund, IMF, Thursday, in its Fiscal Monitor report released at the ongoing… Read more »

Nigeria: IMF Ranks Country Second Worst On Use of Sovereign Wealth

Vanguard, 10 April 2019

The International Monetary Fund, IMF, Thursday, in its Fiscal Monitor report released at the ongoing Spring Meetings of the World Bank and IMF in Washington, United States of… Read more »

Nigeria: Stop Taking Loans From China, IMF Cautions Nigeria, Others

Vanguard, 10 April 2019

The International Monetary Fund (IMF) has cautioned Nigeria and other developing countries from taking loans from China due to unfavourable loan conditions. Read more »

Nigeria: IMF Prescribes Tight Monetary Policy for Nigeria

Daily Trust, 10 April 2019

The International Monetary Fund, IMF, has advised the Central bank of Nigeria (CBN) to keep monetary policy tight for some times to sustain growth. Read more »

Nigeria: China's Lending to Nigeria, Others Must Conform With Paris Club Arrangement - IMF

This Day, 10 April 2019

Nigeria and other African countries taking loans from China must ensure that the terms of borrowing are strictly in conformity with the Paris Club arrangements, the International… Read more »

Nigeria: Adopt Reforms to Enhance Private Sector Performance, IMF Tells Nigeria

This Day, 10 April 2019

The International Monetary Fund (IMF) has advised the federal government to initiate policies that would enhance the contribution of the private sector to Nigeria's economic… Read more »

Nigeria: IMF Cuts Growth Projection, Warns On Rising Debts

Guardian, 10 April 2019

International Monetary Fund (IMF), the global economic advisory body, has again cut the world's growth forecast for this year, and warned against compounding more debts, with… Read more »
InFocus
"Chinese investment does have the potential to address Africa's infrastructure gap, but its approach has led to mounting debt and few, if any, jobs in most countries," U.S. ... Read more »

The government says it is considering a 50% increase in Value Added Tax (VAT) to be able to pay the new national minimum wage. The Senate has approved U.S.$83 (N30,000) as the new ... Read more »

Bola Tinubu, the All Progressives Congress Party leader who celebrated his 67th birthday, was quite vocal on his objection to the government's plan to increase VAT to fund the ... Read more »