Victims of Zimbabwe's Post-Poll Shootings Get Compensation
Families of the six people who died during the 2018 post-election violence are set to receive compensation from government, as authorities begin implementing recommendations of the Motlanthe commission. On August 1, armed soldiers were deployed in the capital, Harare, to suppress a protest against delays in announcing election results. President Emmerson Mnangagwa set up a commission of inquiry, headed by former South African president Kgalema Motlanthe, to probe the killings.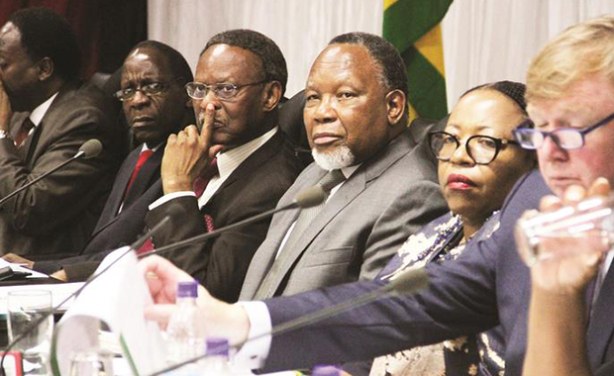 Commission chairperson Kgalema Motlanthe, third from right, and his team (file photo).
InFocus
The Commission of Inquiry into the post-election violence that claimed six lives in Harare concluded the probe two weeks ahead of schedule. The Commission, chaired by former South ... Read more »

Announcing the inquiry findings and recommendations at his Munhumutapa Offices, President Emmerson Mnangagwa said: "On the basis of the evidence presented to the Commission, the ... Read more »

Barely a week after President Emmerson Mnangagwa promised he would release a commission of inquiry report into August 1 killings, Presidential Guard Commander Brigadier-General ... Read more »