No Confirmation 'Resurrected' Man Died - South African Police
The search for Elliot Moyo continues, police spokesperson Captain Kay Makhubele has said, despite alleged reports of the 28-year-old's death. News of Moyo went viral in February after a video circulated showing his "resurrection" in a ceremony performed by Pastor Alph Lukau.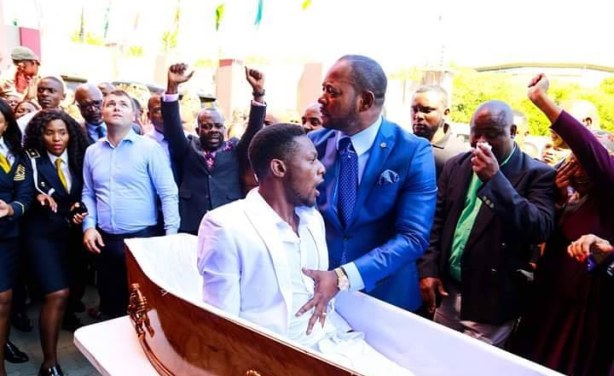 A picture of Elliot Moyo supposedly resurrected from the dead by Pastor Alph Lukau (file photo).
InFocus
The Commission for the Promotion and Protection of the Rights of Cultural, Religious and Linguistic Communities, CRL Rights Commission, will begin an investigation into Pastor Alph ... Read more »