No, Canada Did Not Ask Nigeria for a Million Immigrants
The Canadian embassy has denied reports that Justin Trudeau, the country's prime minister, pleaded with President Muhammadu Buhari to allow one million Nigerians enter Canada under a new employment and migration programme. The High Commission, via its official Twitter handle, @CanHCNigeria, warned, "If you see a story online about moving to Canada that seems too good to be true - shine your eyes well-well."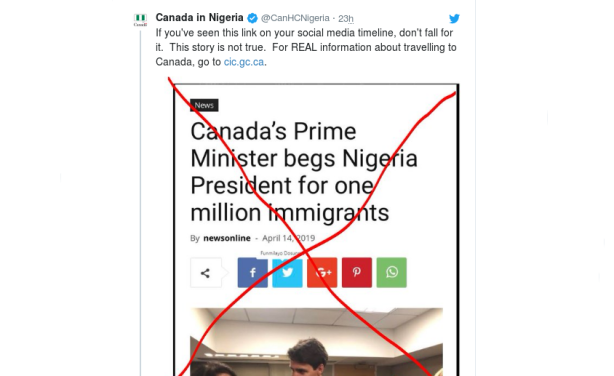 Canada denies asking Nigeria for 1m immigrants.