Kenyans Killed in Arusha 'Inspired' By the Fast and Furious Movie
The accident that occurred at Ol Donyo Sambu, 25 kilometres to Arusha from the Namanga border crossing reportedly claimed the lives of between four and eight Kenyans. Witnesses said the cars crashed into each other before ploughing into a crowd of spectators.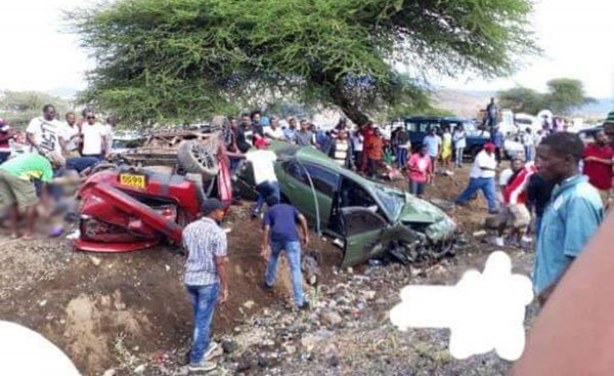 Wreckages of vehicles that crashed during a car racing competition between Kenyans and Tanzanians in Namanga, Tanzania, on April 21, 2019.