Uganda's Bobi Wine Placed Under House Arrest
Robert Kyagulanyi, the singer popularly known as Bobi Wine, has been blocked by police from delivering his letter to police to notify them of his plan to lead countrywide peaceful demonstrations against police brutality. His home is reportedly surrounded by police and the military has stopped him from performing at his Kyarenga music concert.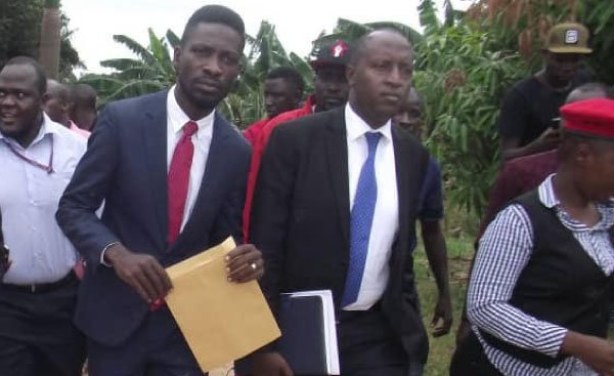 Bobi Wine (holding envelope) with supporters before they were blocked by police in Magere, Wakiso District.
InFocus
Ugandan police have arrested Kyadondo East MP Robert Kyagulanyi, who is popularly known as Bobi Wine, after shutting down one of his concerts and firing teargas at his fans, ... Read more »